Mercedes W196 – X

---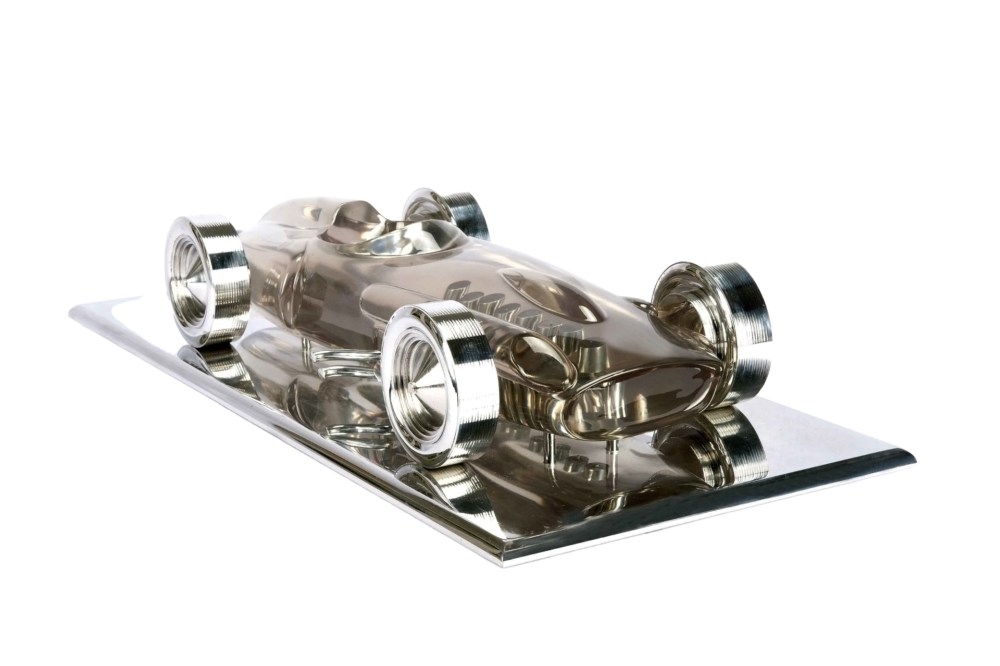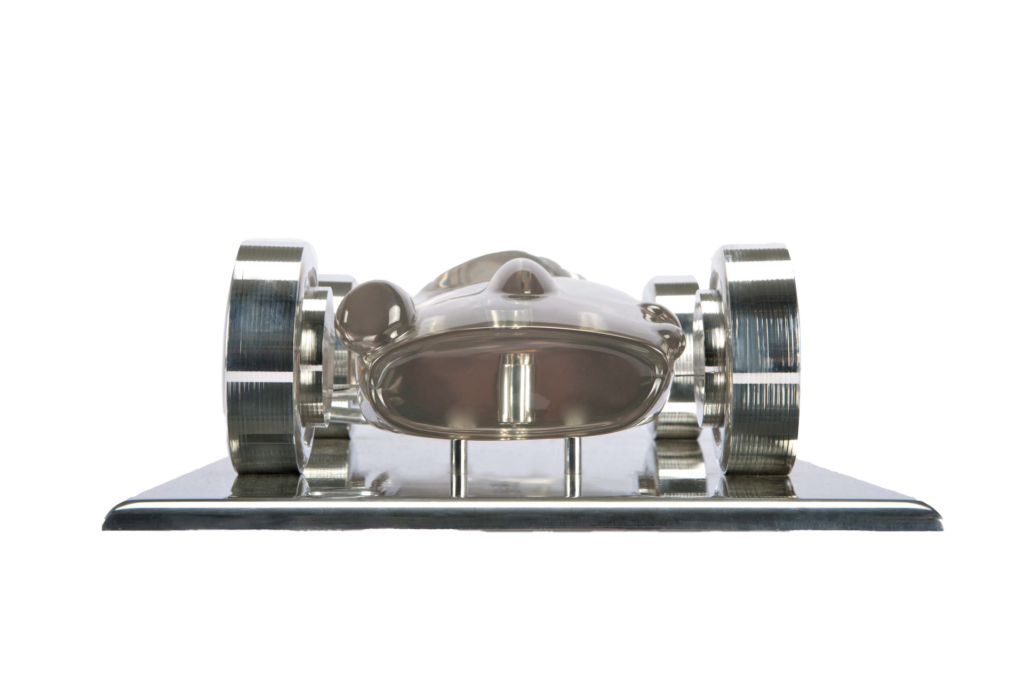 The Mercedes-Benz W196 is a Formula 1 car that perpetuated the myth of the Silver Arrows.
In their first race, the weight of those who would become the Silver Arrows was above the authorized limit.
This forced Mercedes to remove the white paint that had characterized Germany in motor racing until then, leaving thealuminum bodybare. The cars thus took on a silver color.
I propose here my pictorial interpretation of this "pigment ablation" by making a transparent body.
It makes the machine "disappear", leaving a perceptible mechanical evocation.