Mercedes W196 – Blue

---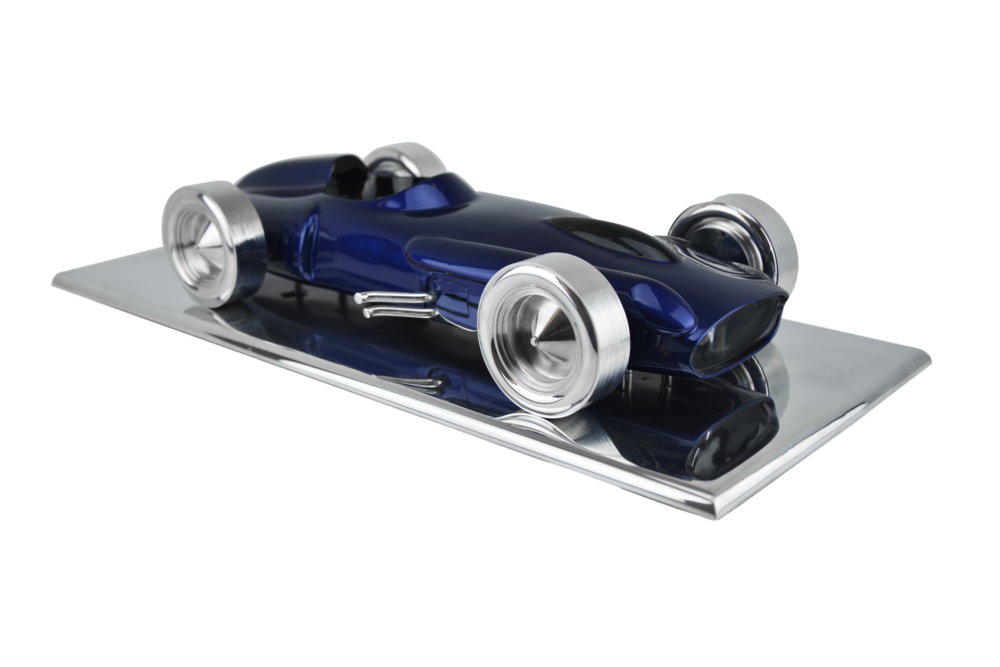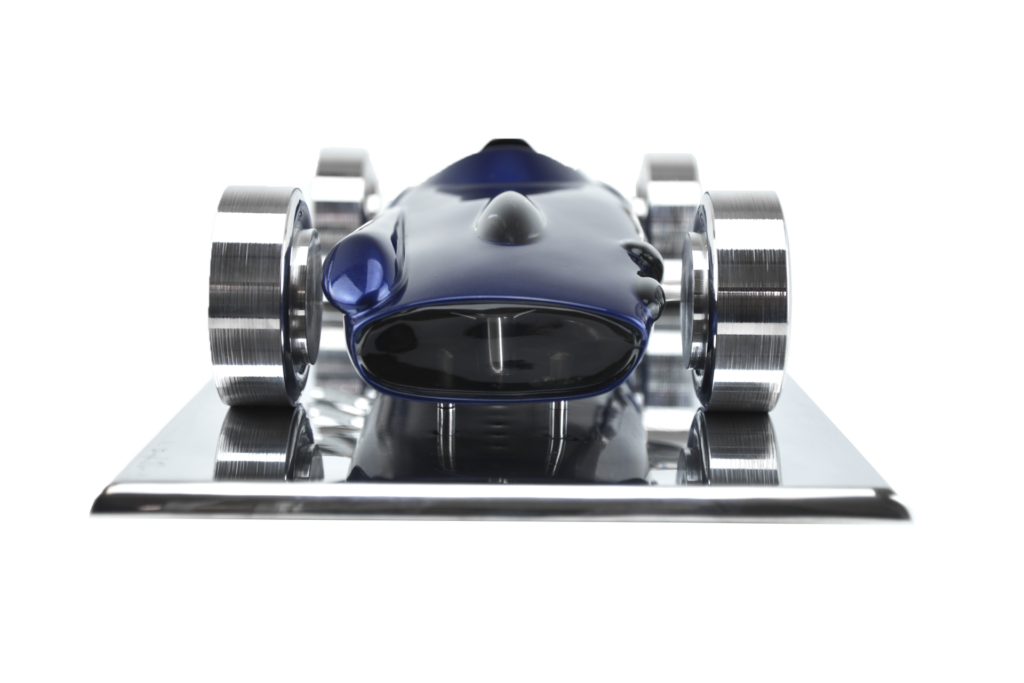 The Mercedes-Benz W196 is a Formula 1 car that perpetuated the myth of the "Silver Arrows".
As the story goes, the weight of the W196 at the scrutineering for its first race was higher than the allowed limit, forcing Mercedes to strip the white paint, and revealing the car's bare metal body.
To this day, the silver color of the aluminum characterizes German racing cars.